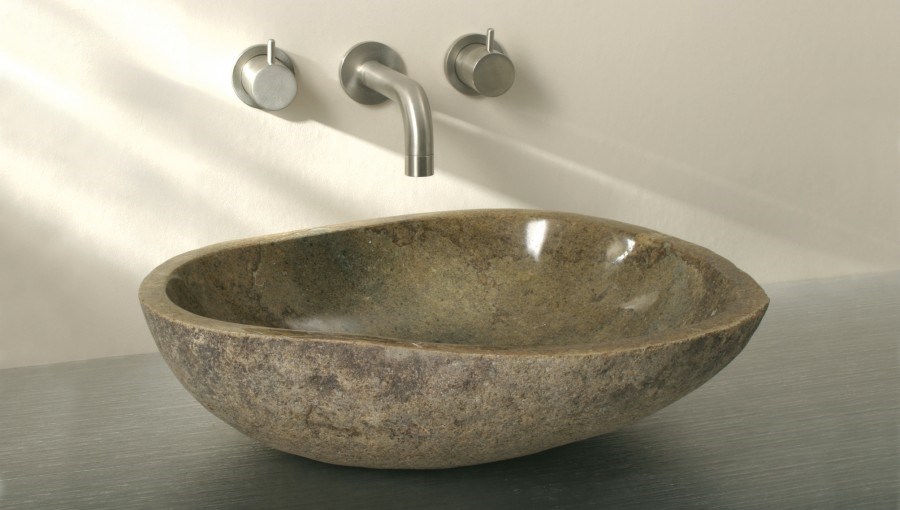 Pebble Bowl
A totally unique natural bowl carved from a single granite riverbed pebble. Each bowl has a different form and colour characteristics. The finish is further enhanced by the highly polished interior contrasting with the natural exterior to produce a really striking piece.
Also available Matching Soap Dish 1kg > Ref BS201
Please call 01926 484 037, or contact us for more information.
Key Features
Dimensions: Random Sizes
Material: Granite
Weight: 25kg (approx)
Ref: BS001
Price: Available on application