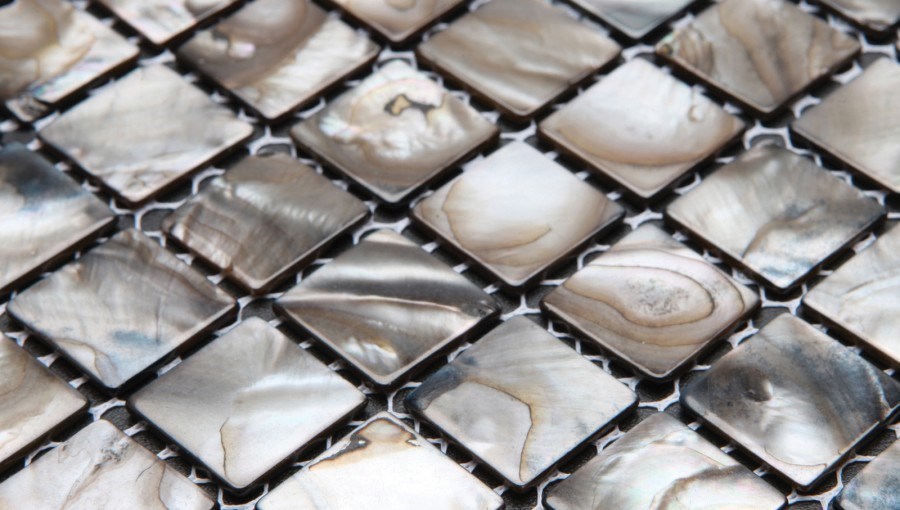 Shell Tiles Grey
Farmed from freshwater shellfish, these tiles are 100% sustainable. The individual mother of pearl tiles are applied to a mesh sheet, creating a distinctive look, either as a feature with other tiles or for a complete area. As they are a natural product colours may vary.
Suitable for all walls, including wetrooms, however we recommend that they are not used where they are exposed to direct sunlight. Clean with a damp cloth, never use bleach or bathroom cleaners as they can cause colour fade and damage.
Please call 01926 484 037, or contact us for more information.
Key Features
Dimensions: 305 x 305 x 2mm - each mosaic tile 20 x 20mm
Material: Freshwater Mother of Pearl
Ref: TS006
Price: Available on application